The Search For A
Notary Public Near Me
Is Over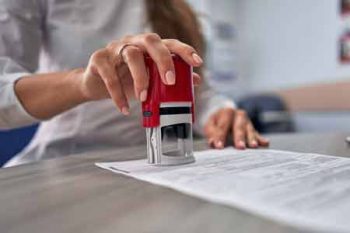 At Linda's Tax Service, we not only provide payroll, bookkeeping, business, and personal tax services in Vancouver, WA, but we also offer our professional notary services as well. We will encounter various legal documents and paperwork that require notarization throughout our lives, so having a local notary that you can rely on is extremely beneficial.
Whether your paperwork is for financial, legal, or business purposes, we've got you covered. From marriage applications to wills and commercial leases, our team is here to help you.
What Is A Notary?
A notary public is able to administer oaths, witness the signing of documents, and take affidavits. The list is even longer, but these are the most common public duties requested. A notary most commonly witnesses the signing of legal documents. These often include verifying the identity and the signature on a personal will, deed, or other legal forms.
These individuals must go through a special licensing process with the state in order to function as a notary. They are meant to be an impartial witness who is not allowed to act in any personal interest. For this reason, the stamp of a notary republic makes an official statement that proper identification has been provided to prove that a document's signer is who he or she says they are. Our notary is licensed in Washington State and has all the necessary requirements to provide official notarizations.
Having a notary republic on staff is very beneficial when doing taxes and other official financial business. At Linda's Tax Service, we want to complete all your tax and financial needs in one stop. That is why offering notarization in Vancouver, WA, is our priority and why we always have a notary on staff.
Why Is A Notary Necessary?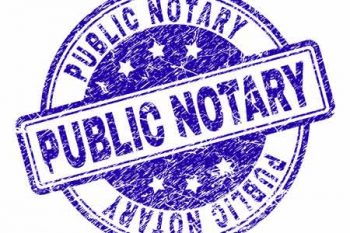 The purpose of a notary is not to legalize or validate a document or state that the context is true. Certain paperwork requires notarization to prevent fraud, identity theft, and exploitation of the parties involved. When something is being notarized, the signers must be physically present so the notary can authenticate the documents, ensure genuine signatures, and bear witness that the signers acted with their own free will. The notarization process includes vetting, certifying, and record keeping. Our Washington State notaries have the experience and legal requirements to perform these services.
Local
Notary Services
In Vancouver
We are able to offer notary public services for needs outside tax and financial business as well. If you have a deed, will, or other documents that require the witnessing and stamp of a notary, we are happy to meet your needs.
Linda's Tax Service is a family-owned, family-operated business. We treat all our customers like they are also our family. That is why we are successful at growing through word-of-mouth year after year. Call or come in for any of your notary needs in Vancouver, WA.