When You Need
Payroll Services For Small Business
Give Us A Call!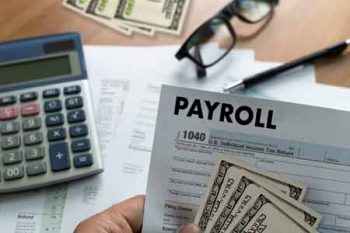 At Linda's Tax Service in Vancouver, WA, we understand that running a small business is a full-time job, and managing your employee's payroll shouldn't have to add to your workload. That's why our team provides professional payroll services, so you have more time to focus on what's important.
We realize how much you and your employees depend on an honest, reliable, and experienced payroll manager, which is why we guarantee our services. If we make a mistake for any reason, we'll pay for any late fees or penalties. From bookkeeping to quarterly and annual reports, offering timely, precise, and streamlined results, we do it all.
Payroll Company
Finding a reliable payroll manager in Vancouver doesn't have to be difficult. At Linda's Tax Service, we aim to provide simple, secure, and accurate payroll processing services. Because we handle your employee's personal information, including income, taxes, and other withholdings, security is our top priority. As your company gains more employees, managing the payroll by yourself can quickly become overwhelming and result in missed deadlines and mathematical errors, which cause even more problems down the road. When you're looking for a payroll company, consider the qualities they have. Do they provide have security measures in place? Are they flexible with adding employees and adjusting their hours, pay, and withholdings? Do you have the ability to see information and records? Are they credible? At Linda's Tax Service, we possess all these traits while maintaining our family-owned, friendly charm.
What Is Payroll?
Payroll is the way that business owners pay and tax their employees. Working with a payroll manager like Linda's Tax Service not only takes the stress and workload off of your shoulders but it also ensures everything will be accurate and completed in a timely manner. The payroll process can vary greatly depending on numerous factors, including the employee's hourly wage, whether they are full-time or part-time, and their taxes and other withholdings. All this information might seem overwhelming, but our team has over two decades of experience providing payroll services to local small businesses.
Full Service Payroll
At Linda's Tax Service, our goal is to provide small businesses with affordable, full-service payroll options. Some aspects of our payroll processing services include: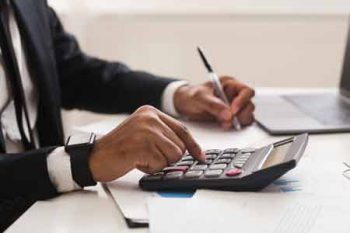 Collect Wage And Hour Information
Calculate Gross Wages
Subtract Withholdings And Deductions
Print Checks
Direct Deposits
Employee Tax Filings
And More
In addition to these services, we understand how to calculate the number of required withholdings, including federal income tax, social security tax, medicare, and state and local income tax if applicable. Washington State does not have an income tax, but Oregon does; our team works with businesses in both states, so we have experience handling various types of withholdings.
Get Professional
Small Business Payroll
Servcices Today!
Unlike other companies, Linda's Tax Service is a family-owned and operated business based in Vancouver, Washington, with the goal of creating lasting relationships with our fellow small businesses. Since 1997, we have strived to provide our clients with the honest and reliable services they need.
Our team is comprised of licensed, certified, and experienced professionals, including :
Enrolled Agents
Licensed Tax Preparers
Licensed Tax Consultants
We stand behind our products and services by paying any late fees or penalties if our work is not accurate or timely. When you're looking for a company to handle your payroll, bookkeeping, personal and business taxes, or need a licensed notary, give us a call!